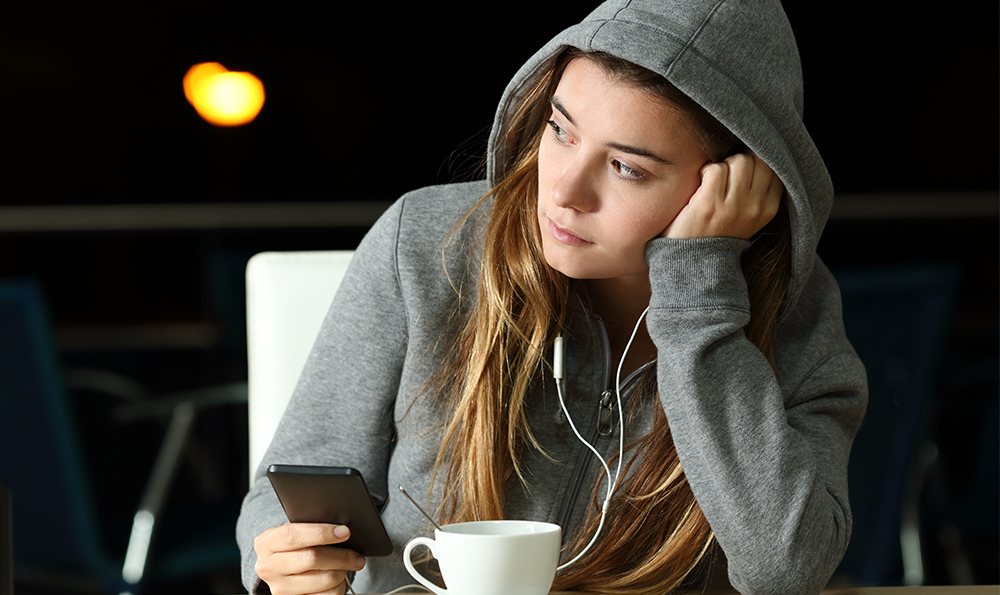 FIND
HOPE
Do you struggle to get through
life because your depression
or anxiety keeps pushing
you down? There's hope in
your journey, and we can help.
INTENSIVE OUTPATIENT PROGRAM
FOR ADOLESCENTS WITH
DEPRESSION, ANXIETY, TRAUMA
This group meets 4 days/week for 3 hours
The Adolescent Intensive Outpatient Program for depression, anxiety, and/or trauma is specifically designed for adolescents age 13 – 18 whose symptoms are interfering in their ability to fully function in normal life circumstances but don't need more intensive treatment such as inpatient or residential treatment. Individuals who are engaging in self-harming behaviors (SIB) will also benefit from this program.
The program consists of traditional, evidence-based multi-disciplinary treatment modalities including cognitive techniques, behavioral techniques, mindfulness practices, social skills trainings, movement therapies, as well as other modalities including Sensorimotor Psychotherapy (such as somatic resourcing).
Please note: This program is not appropriate for adolescents whose primary issues are chemical abuse and/or behavioral issues (such as aggression).
Radically Open Dialectical Behavioral Therapy (RO DBT) for Adolescents/Young Adults
This group meets 1 day/week for 1.5 hour
The RO DBT class is a weekly group specifically for individuals suffering from emotional and behavioral overcontrol. Individuals fit for this treatment have a very high level of self-control, which is defined as the ability to inhibit urges, impulses, and desires. This is often a highly valued trait in our society, as it helps us work towards more long term goals. Most of the time self-control is great; however, too much self-control can be problematic and lead to mental health concerns including eating disorders, anxiety, obsessive-compulsive tendencies, depression, and hyper-perfectionism; to name a few. In RO DBT we call this excessive self-control or overcontrol (OC). Overcontrol has been linked to social isolation, poor interpersonal functioning, hyper-perfectionism, rigidity, risk aversion, lack of emotional expression, and difficult to treat mental health problems. This class offers a setting for clients to learn and practice RO DBT skills in order to increase engagement in social situations, which leads to a more value-centered life.
To learn more about our Intensive Outpatient Programs, 
please reach out today.